section-e60647b
About LaTour Tree Service
LaTour Tree Service was founded in 2006 by Jeff LaTour while working through college. Early on he set the company's foundation for growth on unshakable core values. These values of loyalty, direct & honest communication, driven to excellence, personal & professional growth, and a servant's heart are still the driving factors for our team. He nurtured his passion and work ethic toward trees by understanding and adapting to the changes in the industry while working and growing professionally in the tree care space. Jeff's dedication to excellence at LaTour Tree Service stems from a personal drive to provide exceptional customer care, create a team that is constantly growing, and demands a complete resistance to complacency. Jeff's maxim is simple…build a great team, be passionate about great customer service, and the outcome will be extraordinary. This enthusiasm permeates the culture of LaTour Tree from top to bottom. You can feel it in the air in the office. Our clients experience it during every interaction.
section-6750623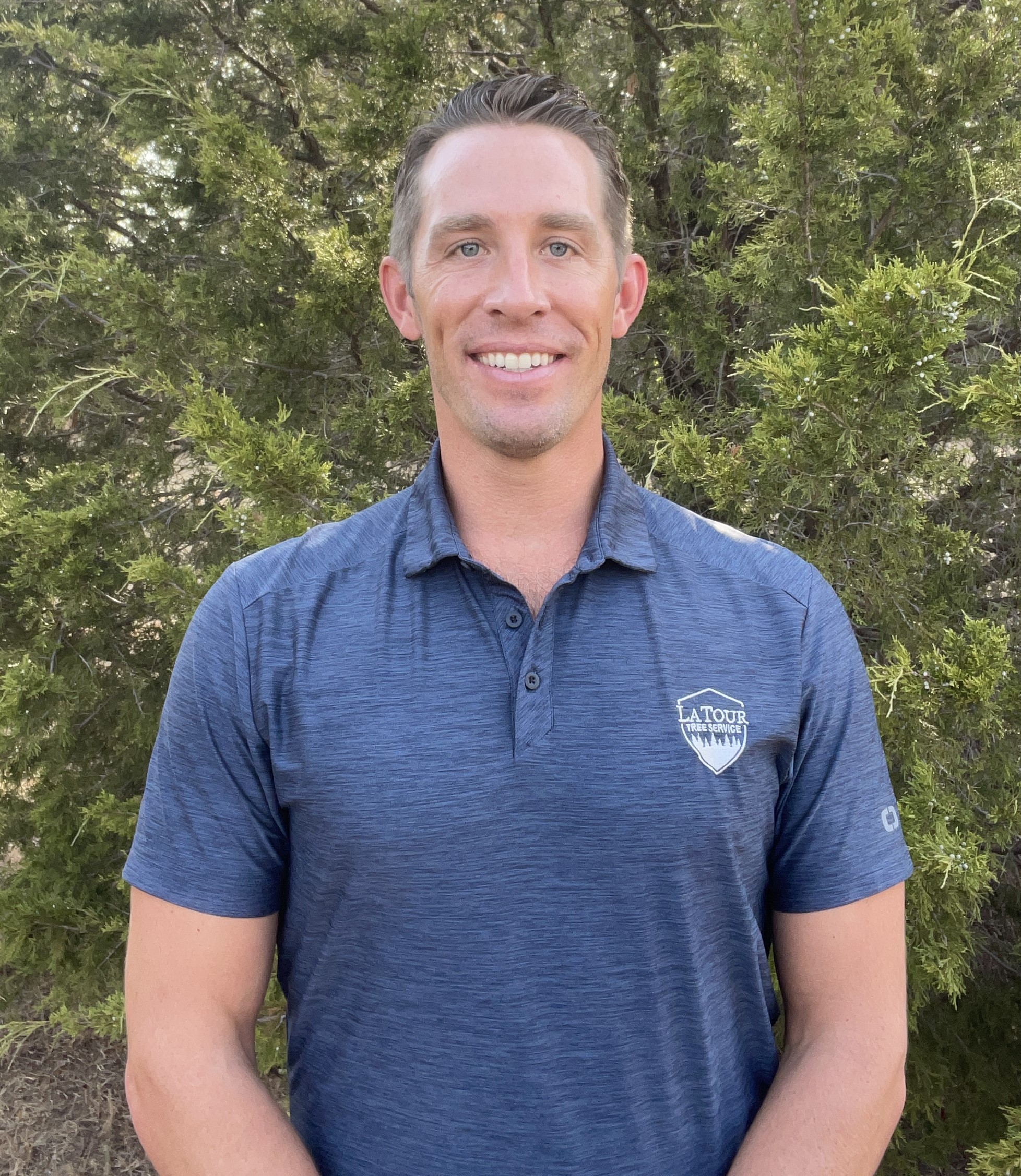 Jeff LaTour
Founder, Owner, ISA Certified Arborist and Tree Risk Assessment Qualified (TRAQ)
Jeff graduated from UTA in 2009 with a degree in Business Administration and holds an Arborist Certification, which keeps the company up to date on all tree care industry standards and best practices. He lives with his wife, Jaimee, of 13 years in the DFW area and together they continue to build a tree care company with a foundation that will last generations. What sets LaTour Tree service apart is our willingness to choose the right thing, every time, no matter the cost.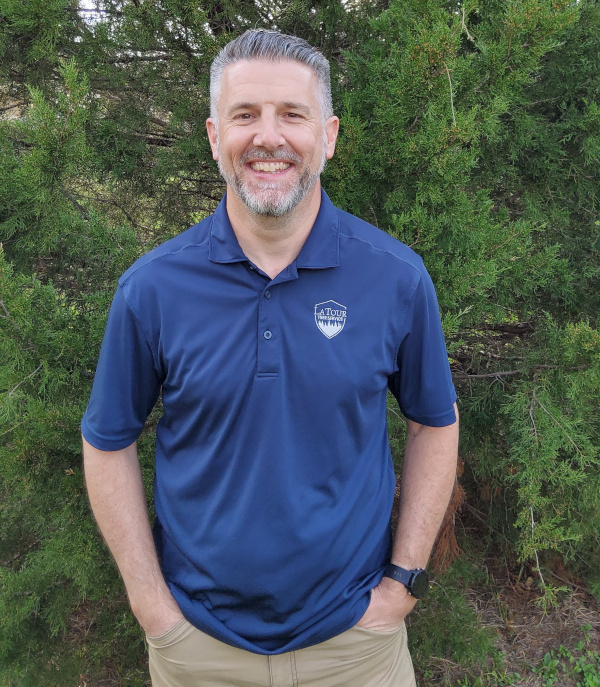 Kip Boydston
ISA Certified Arborist, Tree Risk Assessment Qualified (TRAQ) and Oak Wilt Certified
After being self-employed as a professional clothier for nearly 20 years, Kip decided to get back to his roots in 2018 by joining LaTour Tree Service. He obtained his Certified Arborist Certification in 2019 & his Tree Risk Assessment Qualification in 2020. Prior to that, beginning in middle school & continuing throughout his time in college, Kip worked several landscaping jobs, including one year in sales at TruGreen. He is loving his midlife career change & couldn't have dreamed of joining a better company than LaTour Tree Service. Kip & his wife, Theresa have been married since 1995 & they have three kids in college, Zoe, Zachary & Hazel. They are very involved with running Young Life in Johnson County.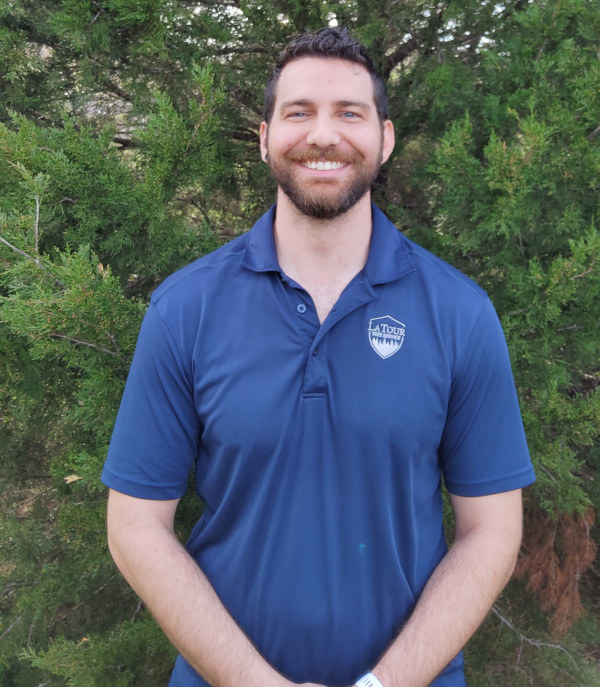 Jacob Menken
ISA Certified Arborist, Tree Risk Assessment Qualified (TRAQ) and Oak Wilt Certified
Jacob has been an arborist at LaTour Tree for over a year. Prior to working as an arborist, he has worked in fitness, retail management, and sales. Coming from the corporate sales world, Jacob was on the lookout for a company that would align with his personal values and morals, and position him for the ability to best fit his family life. Jacob was recruited to LaTour Tree based on his humility and hunger for excellence. His personal character is the number one thing that qualifies him to be a representative of a company that takes their reputation into account before all else. He enjoys taking his time to listen and provide the best solutions based on our clients wants and needs. Jacob sees his position at LaTour as a gift and is thankful God has provided this opportunity to work in an industry he loves with people he can encourage. 
section-143fa45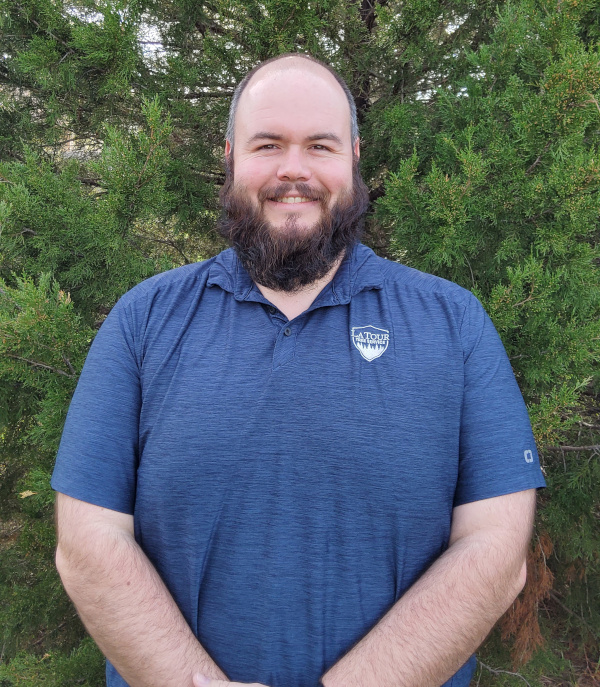 Jake Finley
Office Manager
Jake has been working at LaTour Tree Service since November of 2020. He was born and raised in the town of Brazoria, Texas until he relocated to the DFW area to attend Southwestern Assemblies of God. He graduated in 2017 with a degree in Intercultural Studies. After completing his studies, he worked in sales and customer service, where he honed his skills and learned to think critically about how to execute excellence in his job. As the office manager, Jake is the "hub" of all company functions at LaTour. Jake now resides in Fort Worth, Texas with his wife Murissa. In their free time they love hanging out with friends and serving at their church. Jake and Murissa are eagerly awaiting the arrival of a new family addition, their son, Haddon.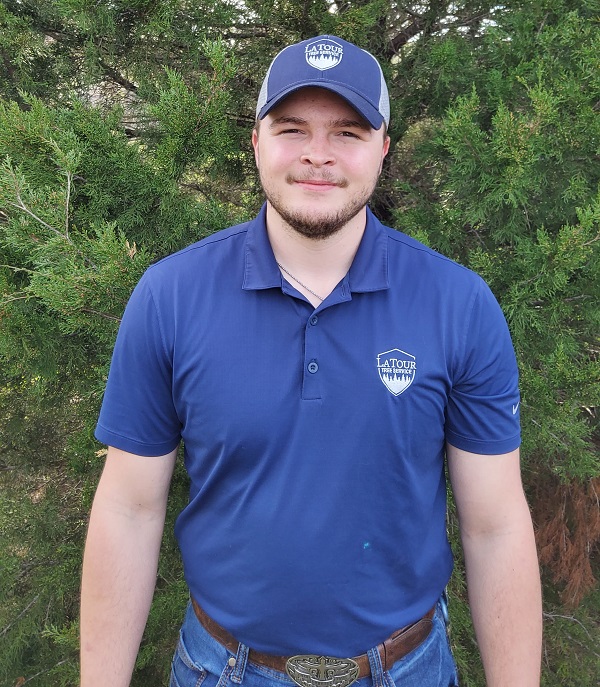 Nathan Griffin
Plant Healthcare Technician
Nathan graduated from Arlington High School in 2021. While in high school, he attended the AISD/AFD/TCC Fire Academy Class 9 and EMT school. After high school, he worked as an electrician. Shortly after, he met Jeff LaTour at church and joined the company. Currently he is our Plant Healthcare Technician and learning the trade. He is dedicated to the company's core values and holds those values for his life.  He is active at the local church where he works with both junior & high school students. He plays on the worship team and lives in the church's discipleship house.  Nathan has been a stable addition to LaTour Tree Service and we couldn't be prouder.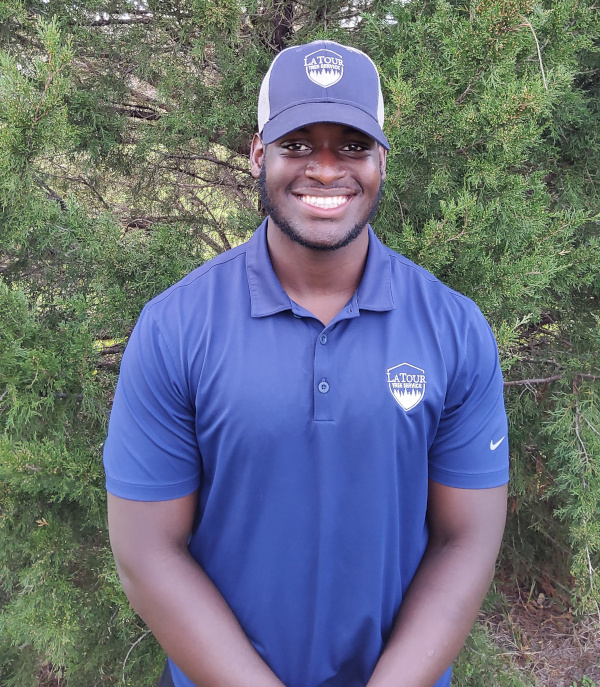 Vince Mose
Grapple Truck Team Lead
Vincent Mose recently graduated from Arlington High School and is currently making future strides towards the field of technology as a computer science major at UTA. Here at LaTour he is our lead grapple truck driver. Vincent's hard work and attention to detail makes his role pivotal in our company's continued success. He is always the last one to leave a job site, making sure it has our seal of approval. In Vincent's spare time he leads worship at his local church, is involved in community outreach, volunteer work, and bringing hope to those in need. Driven by his faith, he aims to leave a legacy of care, compassion, and wants to inspire others to embrace their faith and make a positive impact. Now for those who read this I would like to leave you with this good news. Jesus Christ calls you to repentance and belief in the Gospel which will bring you to a right standing with God. The Bible tells us that humanity is separated from God due to sin but can be reconciled through faith in Jesus' sacrificial death and resurrection. The gospel commands individuals to respond in faith, experiencing transformation and becoming a part of God's kingdom, forsaking one's own will to take on the will of God.
section-c807af8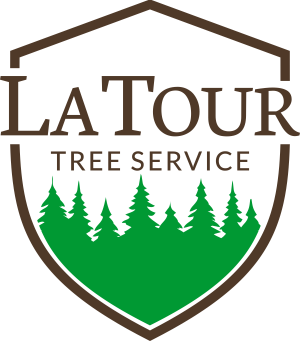 Francisco "Frank" Hernandez
Crew Leader
In 2008 when Francisco was 15 years old he moved from El Salvador to Texas in pursuit of the American Dream. He initially started working in the window cleaning business and determined that was not for him. Thankfully in 2012, one of his friends introduced him to Jeff LaTour and shortly after he started working at LaTour as part of the grounds crew. Little did he realize it was going to be the first step towards a new career. Jeff quickly realized there was something special about Frank and gradually taught him everything about the tree service industry. Frank then worked his way up through the ranks and is now our chief crew lead for our entire cutting crew. He truly is the legs of this company and does a fantastic job of doing everything with excellence. Frank is now married with two beautiful kids and loves spending every second with all of them outside of work. We are extremely grateful to call Frank family and beyond grateful to have him as part of the team.
section-d5c4c45
Our Team